' Innovator, pioneer, groundbreaker, gamechanger
-- Carson deserves them all '--mark cameron/Fotorator
"CARSON forged graphic design into a cultural force and a
medium with its own shape and direction. AIGA, 2014"

'CARSON is the most googled graphic designer in history, even surpassing some well known fine artists' Eye magazine, london

"One of America's most important artists...." _Smithsonian Institute magazine. March 2014

"he changed the public face of graphic design" -
newsweek
"the art director of the era" creative review london
"the most important work coming out of america" ameri-
can center for design
"the most influential graphic designer of our times"
surfrider foundation, july '09
"He significantly influenced a generation to embrace ty-
pography as an expressive medium" - steven heller 2010
"our biggest star" AIGA(american institute of graphic arts)
"the greatest living graphic designer.." -brain pickings,
feb. 12, 2012
"..he feels the work..there's a strong element of intuition
-- and that fits because sometimes you can't describe
why his work is so beautiful." - Hillman Curtis
Graphic Design USA magazine(NYC) listed the "Most in
fluential graphic designers of the era" David was listed as
one of the top 5 most influential designers, along with
Milton Glaser, Paul Rand, Saul Bass and Massimo Vignelli.
' Innovator, pioneer, groundbreaker, gamechanger --
Carson deserves them all '--mark cameron/Fotorator may,
1, 2012

DC, april 28, 2012 : http://spiffingdesign.com/2012/
spiffing-artists-david-carson/
spoke at FIT
"I'll never forget when I asked David to speak at FIT and
he agreed. The best way to relate is to quote what they
said that when Aeschines spoke the people said, "How
well he speaks"; but when Demosthenes spoke, they
said, "Let us march!" Truly an inspiration and a great
communicator"August 20, 2008
-Staz Tsiavos,
skype: davidcarson.90
DAVID CARSON, DESIGN SHOCKER. EOS INTERVIEW
markpenfold.net carson.pdf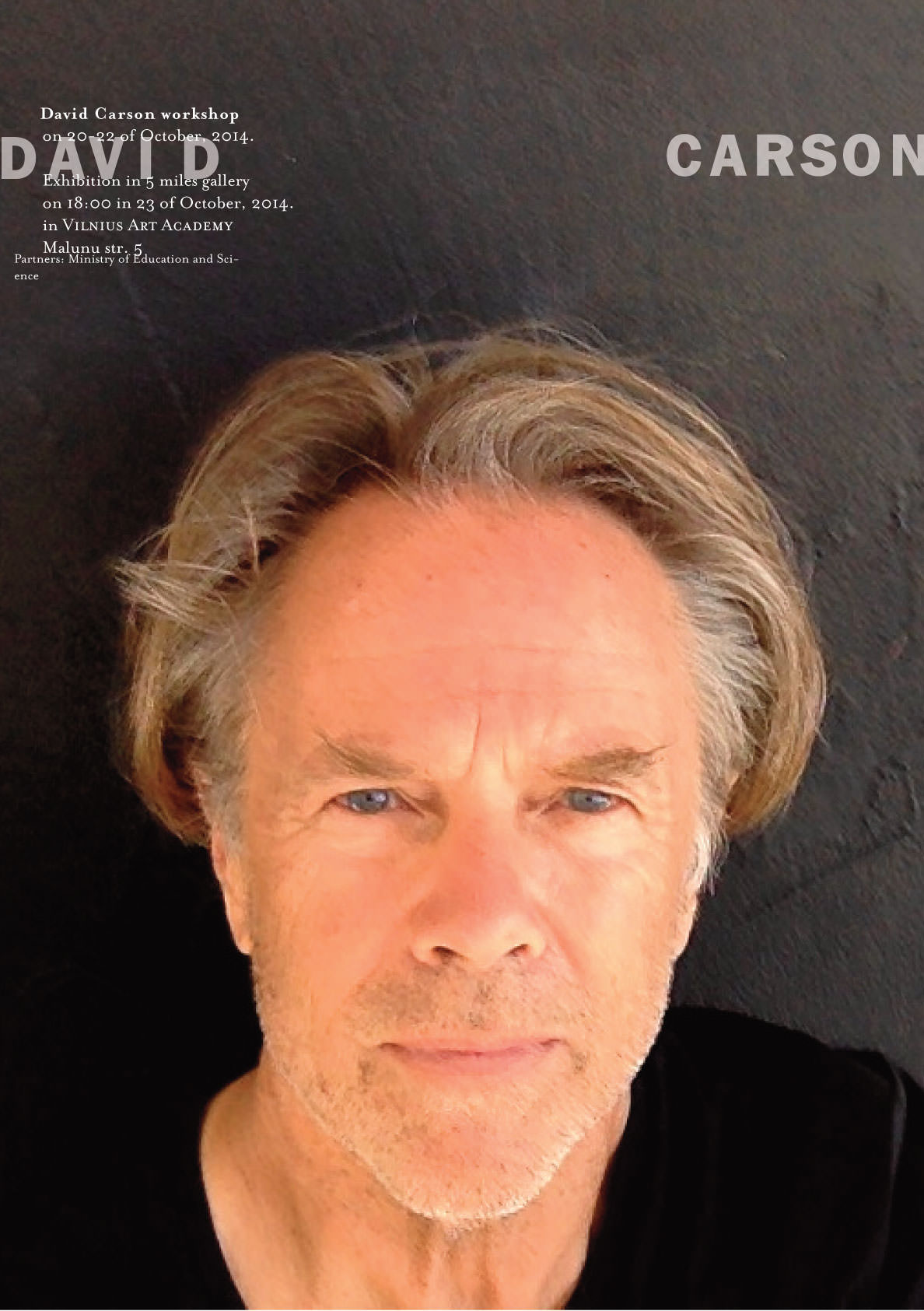 oct 2014.davids sold out lecture and workshop in lithuania.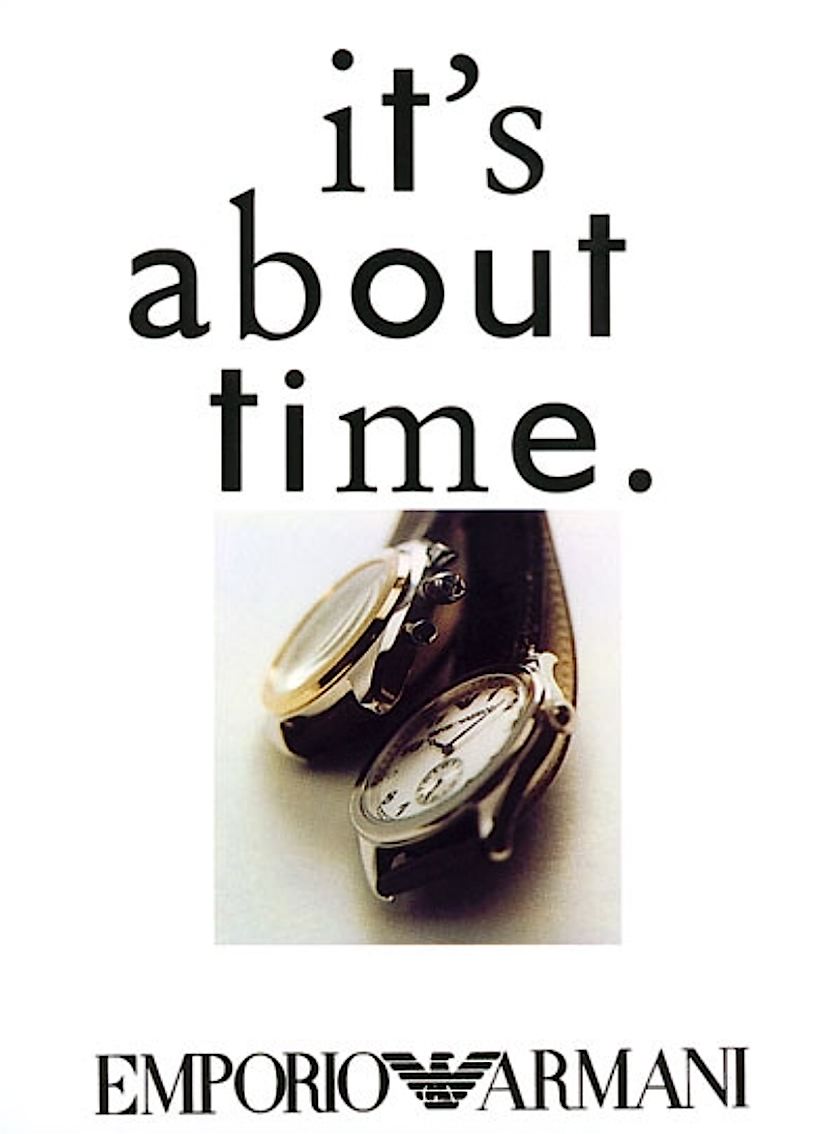 when armani first launched its watches, David came up with this headline and design. it ran as posters and print ads worldwide.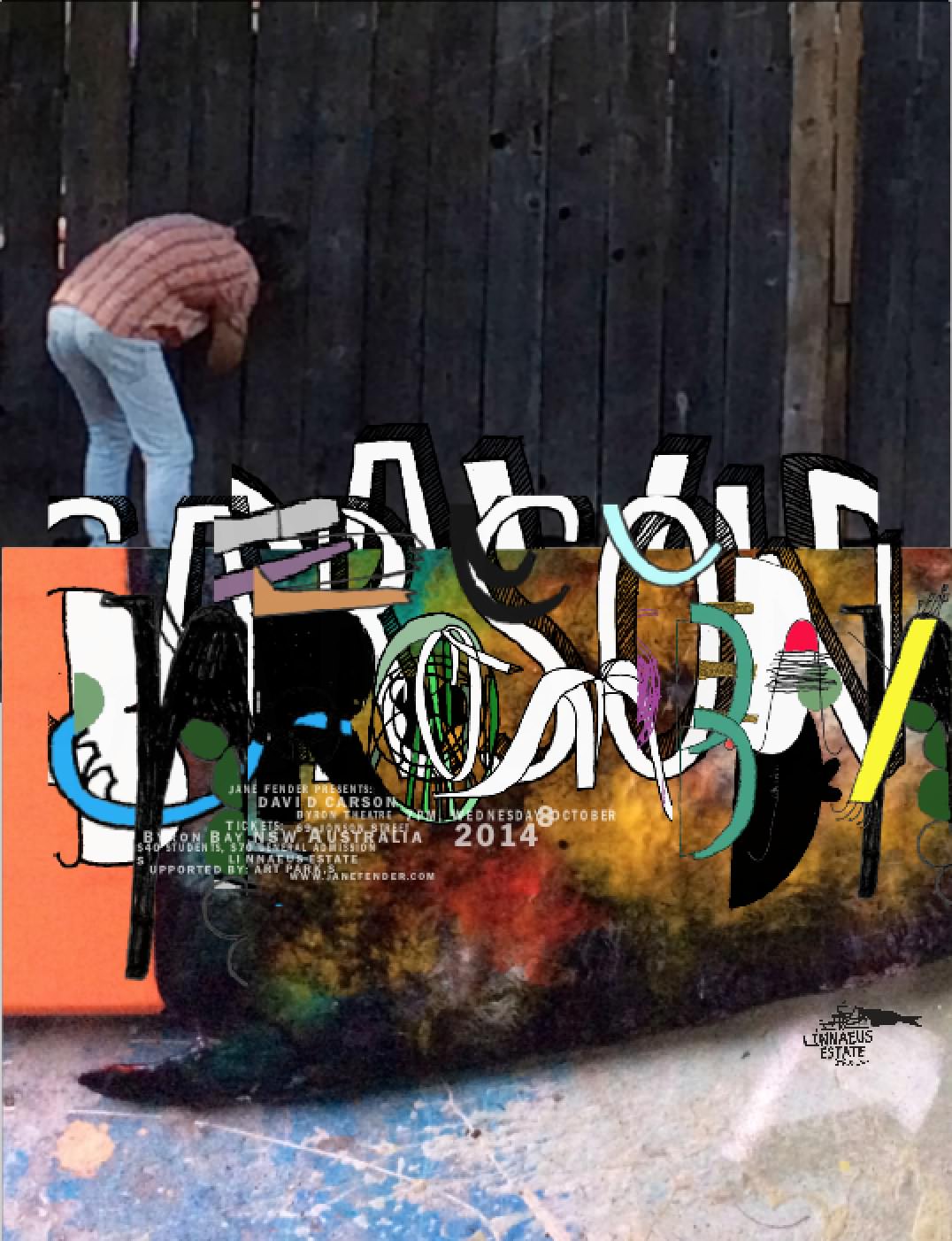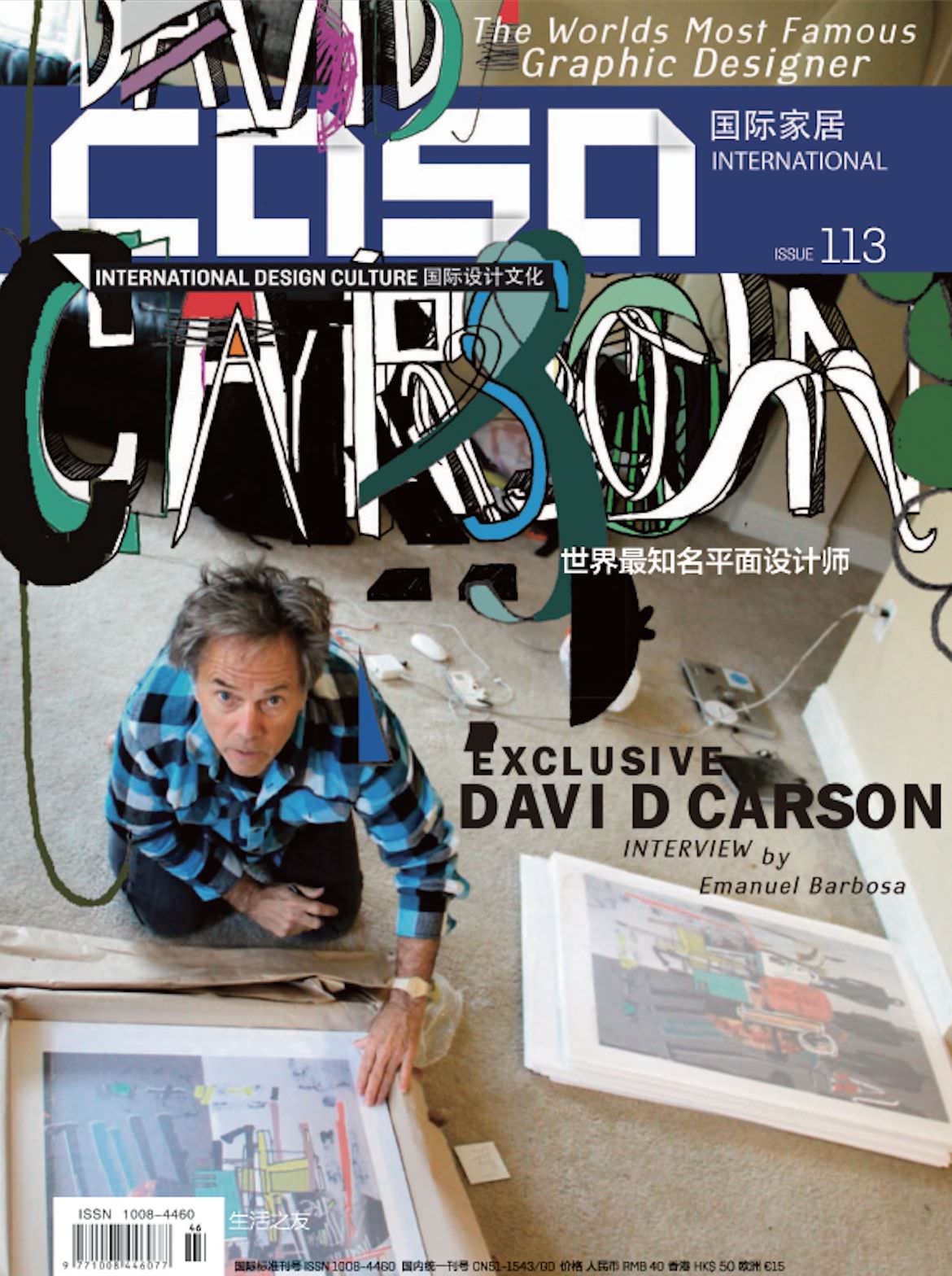 international design magazine out oct. 2014 in china and select newsstands and bookstores world wide.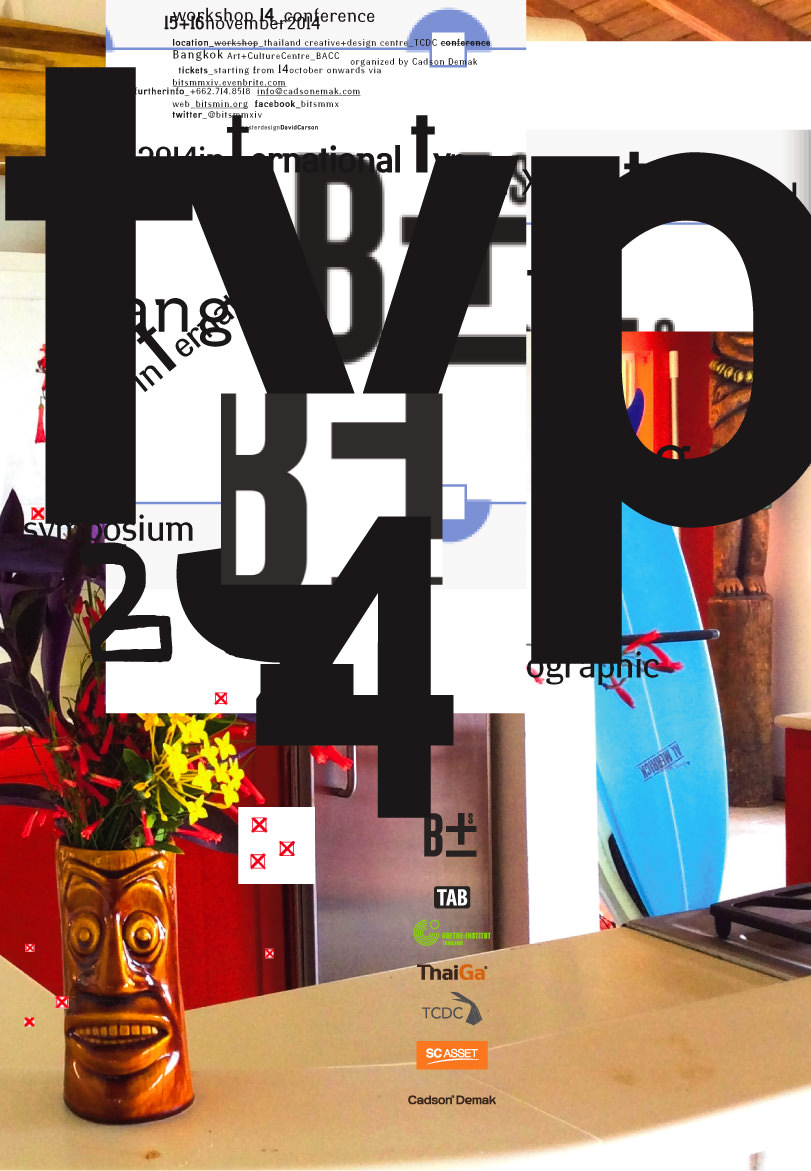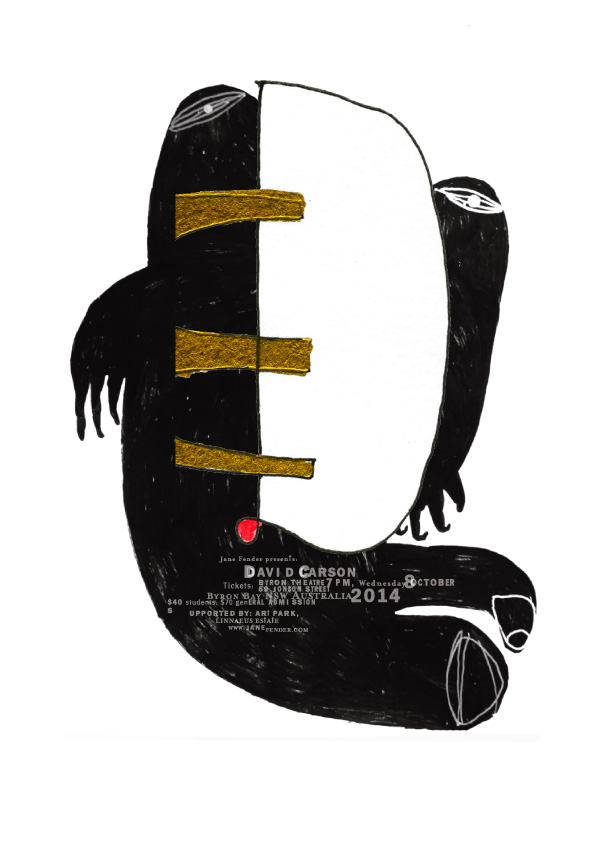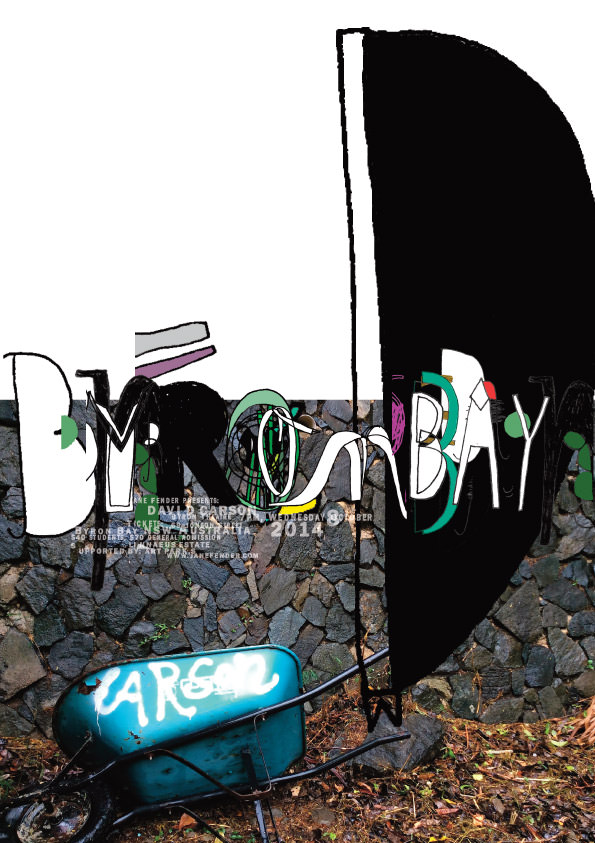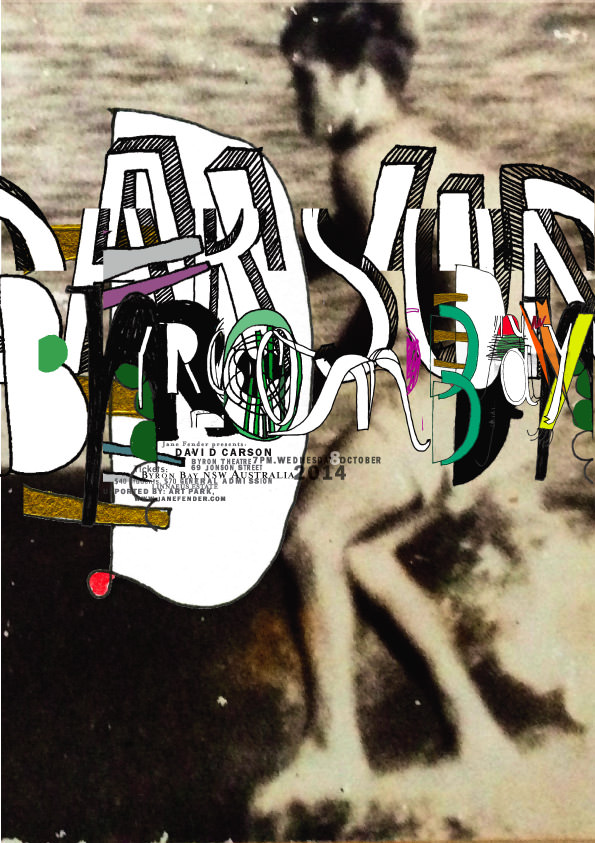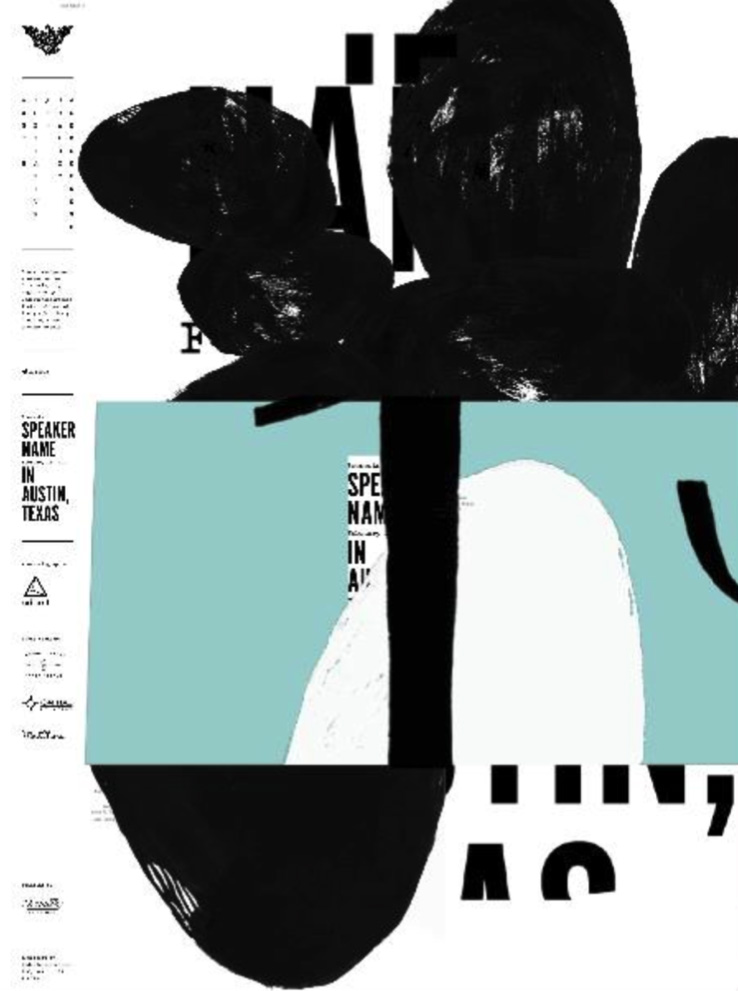 davids poster for his A.I.G.A., austin lecture. 2014. the poster was Arminized* before printing. (*changing ones work without permission or discussion)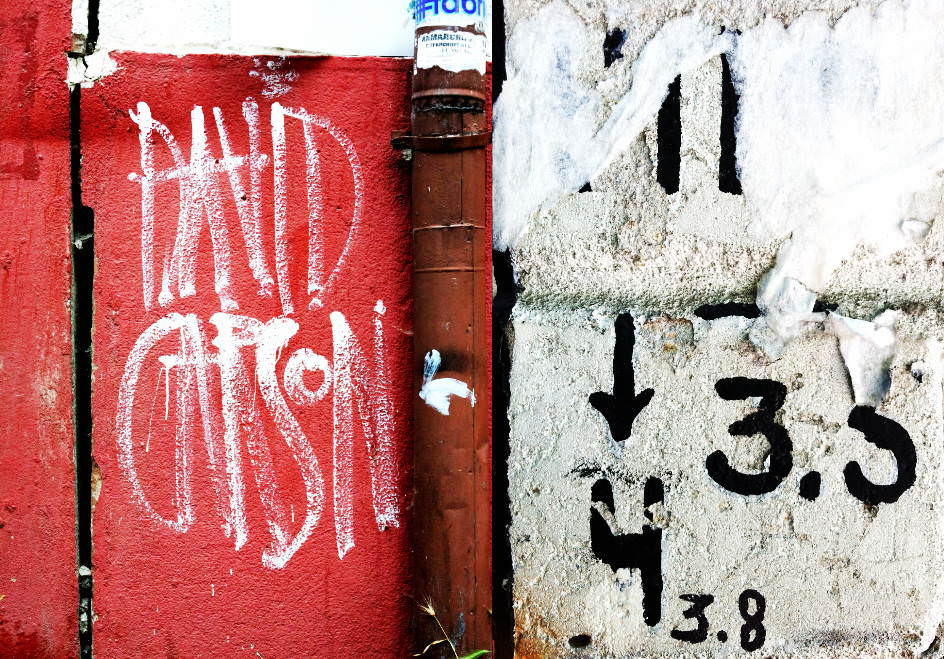 dc, sofia, bulgaria, june 23, 2013.