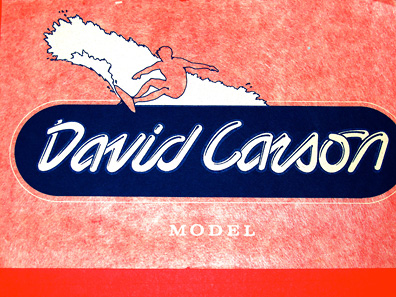 Hey David,
Wolfgang just gave me your email address. I just wanted to see if you
still wanted your surfboard laminate that I have. We talked at Wolfgangs
book signing, I used to glass your boards at Infinity.
Just let me know.
Thanks, Mike

dc model surfboard sticker, pro surfer days. designed by peter spacek. image from a foto of dc surfing trestles, by larry marshall.