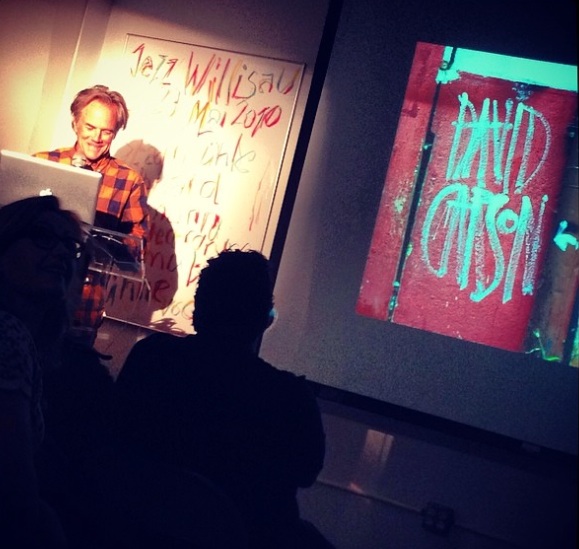 david spoke to a sold out crowd at the new york type directs club, april 23,2014.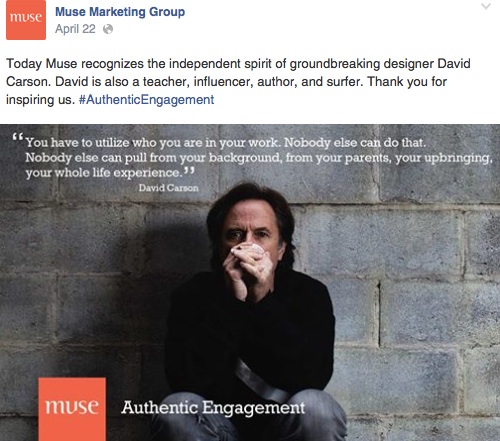 David Carson to keynote speak at FUSE:DESIGN+BRANDING 2014

FUSE: Design & Brand Strategy. FUSE celebrates a collaborative approach to building brands and unites top executives in brand strategy and design. Carsons work is inspirational and groundbreaking . The 18th annual FUSE will be on April 7- 9, 2014 in Chicago, IL.

FUSE 2014
We've just confirmed Phil Duncan, Global Design Officer at Procter & Gamble as well as speakers from Kimberly Clark, Gilt Groupe, Associated Press, Starwood Hotels, Johnson & Johnson, Target and more. I can promise FUSE 2014 will be well attended, provocative and a meaningful use of your time.

FUSE HISTORY
Past speakers read like a "who's who" of the brand and design world including Jonathan Adler, Ian Schrager, Philippe Starck, Rem Koolhaas, Isaac Mizrahi, Milton Glaser, Karim Rashid, Malcolm Gladwell among others. Every year FUSE presents a range of perspectives from the world's most recognized brands (like Procter & Gamble, Coca Cola, Pepsi, 3M, Target & Nike to name a few) as well as more niche players like One Love Organics, Plum Organics, Bliss Spa and more.